'An online cinema offline' or how we created the whole cinema from scratch! This summer we moved the KION online cinema into offline space with the help of 'Khudozhestvenny' movie theater and 'Strelka' bar. Throughout the summer 'Summer cinema by KION' was a place where the premier series of KION's original content were released, and now we are ready to tell you how it all happened!



KION had the idea to create a special cinema where they can show not only well-known movies, but also KION exclusive projects. So, our 7 MARCH Agency took charge of turning KION wishes into reality at their best!



Warm summer atmosphere, a stage where actors, directors and producers presented their projects, unique photo zones and popcorn: these were the elements of the Summer Cinema by KION.
It all started with the idea of a spacious hall, the best equipment, unusual photo zones and press walls. However, the most important was the atmosphere of warm summer days!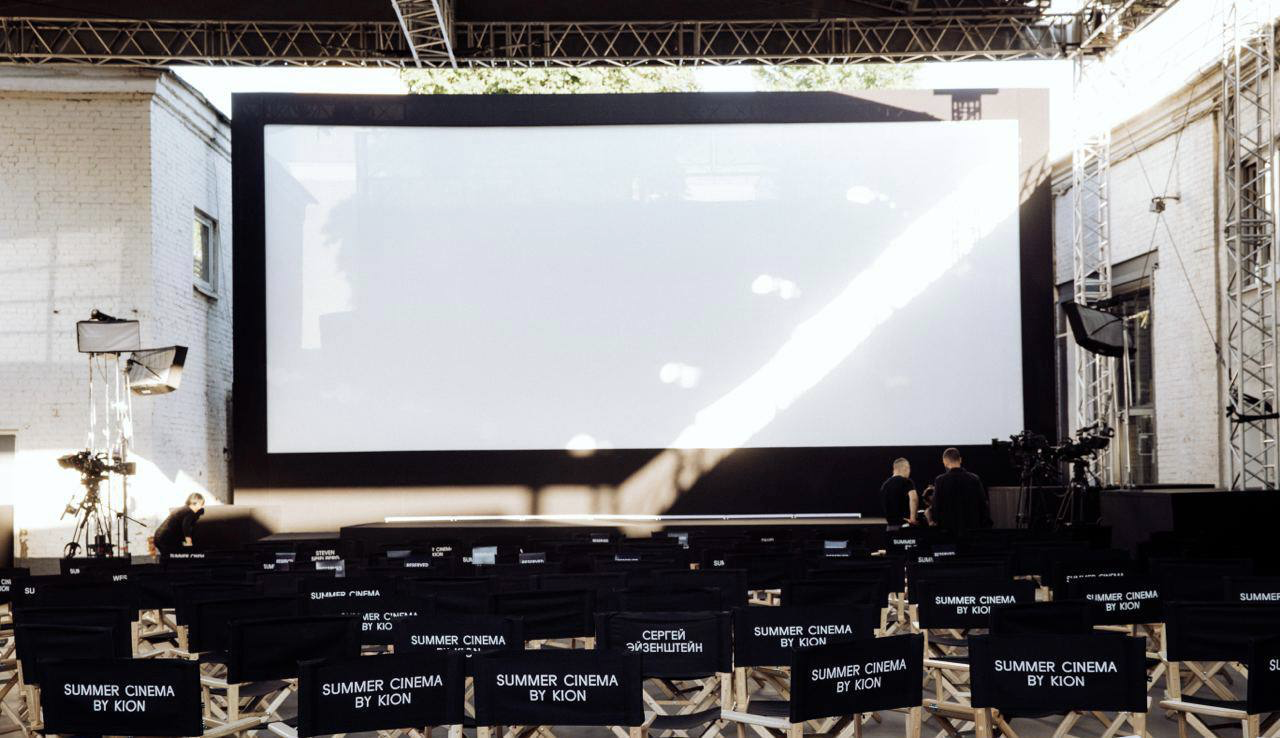 And then we set to work.

We had to think over each every detail starting from the stage construction and finishing with small popcorn packages branding.
We started our work with the entrance area, created and installed a press wall. After that, we began the construction of the main stage, providing technical support and hiring all the necessary staff. And, of course, we arranged popcorn and beverages like in the best movie theaters!!



We also came up with unique branded director's chairs instead of ordinary cinema seats (and gave a chance for everyone to feel like a crew member). One of the chairs was used as an element of the photo zone - a neon cube with the Summer Cinema by KION logo. It was absolutely impossible to ignore!!
When everything was ready we started special screenings.

On July 1, we held the premiere screening of 'AMORE MORE' final episodes at the Summer Cinema by KION. The project was presented by its actors and creators. As part of the event, we organized a public talk, where the season ending, the topic of polyamory and how it was expressed in the movies were discussed.



7 MARCH Agency fully took charge of the public talk shooting (we involved 5 camera men, tuned the sound and even bought a generator van) and of the video report that was later released as an additional episode on the online platform.



Summer Cinema by KION is a unique project that unites KION online cinema, 'Khudozhestvenny' movie theater and 'Strelka' bar. And 7 MARCH Agency has successfully managed this project. So, if you need to get fresh ideas for your events or even create your own cinema from scratch, feel free to contact us!